The FalconCommons repository serves as a digital storehouse for scholarly output from The University of Texas Permian Basin faculty and students including research, theses, dissertations, and creative works. It also announces and promotes new and emerging research conducted by individuals affiliated with the University.
This repository further preserves the institutional memory of UT Permian Basin through collected archived materials spanning the University's history, including activities, events, biographies, and milestones.
The authors or publishers of the works in FalconCommons retain copyright to those works. All persons accessing these works are responsible for compliance with the terms and conditions asserted by the copyright holder.
Browse Research and Scholarship Follow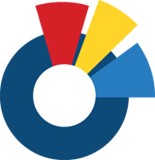 This collection is part of the ™