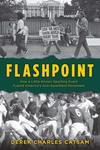 Title
Flashpoint: How a Little-Known Sporting Event Fueled America's Anti-Apartheid Movement
Description
Forty years ago, a South African rugby tour in the United States became a crucial turning point for the nation's burgeoning protests against apartheid and a test of American foreign policy.
In Flashpoint: How a Little-Known Sporting Event Fueled America's Anti-Apartheid Movement, Derek Charles Catsam tells the fascinating story of the Springbok's 1981 US tour and its impact on the country's anti-apartheid struggle. The US lagged well behind the rest of the Western world when it came to addressing the vexing question of South Africa's racial policies, but the rugby tour changed all that. Those who had been a part of the country's tiny anti-apartheid struggle for decades used the visit from one of white South Africa's most cherished institutions to mobilize against both apartheid sport and the South African regime more broadly. Protestors met the South African team at airports, chanted outside their hotels, and courted arrests at matches, which ranged from the bizarre to the laughable, with organizers going to incredible lengths to keep their locations secret.
In telling the story of how a sport little appreciated in the United States nonetheless became ground zero for the nation's growing anti-apartheid movement, Flashpoint serves as a poignant reminder that sports and politics have always been closely intertwined.
Publication Date
9-8-2021
Publisher
Rowman & Littlefield Publishers
Keywords
South Africa, Rugby, Sports History
Recommended Citation
Catsam, Derek C., "Flashpoint: How a Little-Known Sporting Event Fueled America's Anti-Apartheid Movement" (2021). UTPB Authors' Works. 25.
https://falconcommons.utpb.edu/utpb-facbooks/25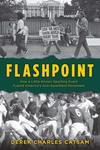 COinS